What are the different types of roofing shingles
Today, there are lots of different types of roofing shingles available in Colorado and around the nation. And, they are not all made with asphalt. There are metal roofing products that look like asphalt shingles. There are also asphalt shingles that look like slate or wood shake. To make things more confusing, technically, clay tiles and corrugated sheet metal are considered 'roofing shingles'.
In this article, however, I will show you the 4 most common different types of roofing shingles, as we use these shingles everyday when it comes to our Colorado roofing shingles services.
3-tab
Architectural/Dimensional
Designer/Luxury
Steel
3-Tab
Although 3-tab shingles are the least expensive type of roofing shingle, they are not the most popular. 3-tab shingles are visually flat with no visual dimension. They offer modest resistance to wind and hail, and the shortest warranty of around 25 years. If budget is most important, a 3-tab type roofing shingle is for you.
Architectural/Dimensional
Architectural shingles, also known as dimensional shingles, are the most common type of roofing shingles in Colorado as well as around the country. They are a step-up from the common 3-tab shingles in several ways. They add depth and color variation to your roof, giving your home or office more curb appeal. Architectural shingles are often more wind and hail resistant. They also often offer better technology, such as Owens Corning's SureNail technology. Needless to say, architectural shingles are also more expensive than 3-tab shingles, but not by much. They are worth the upgrade from 3-tab, coming from a local Colorado roofing company.
Designer/Luxury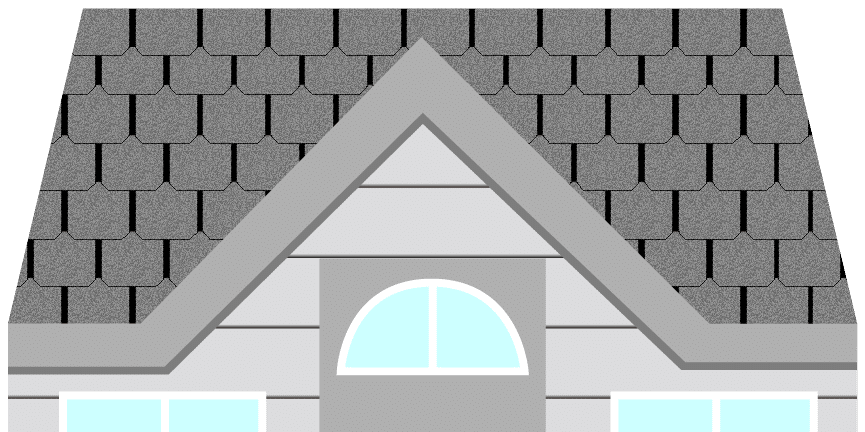 Designer, or Luxury, shingles up the ante even more, by giving the shingles the appearance of a different roofing material, such as wood shake or slate. Because appearance is the most important concern with these shingles, resistance to the elements might suffer. For example, some designer shingles are less wind resistant than some architectural shingles.
Designer shingles often cost the most of all the asphalt roofing shingles.
Steel
A new type of roofing shingle is steel. They are a great idea because they combine the strength and longevity of steel with the attractive appearance of either asphalt shingles, slate, tile, or wood shake. What's more, metal often lasts longer than asphalt shingles, sometimes 10-20 years longer. Metal shingles are also the lightest roofing products, which makes them easier to install.
If you are local and are in need of Colorado roofing shingles services, get in touch with us! We install and repair roofs in Greeley, Loveland, Fort Collins, Denver, and surrounding areas.
Wondering which type to put on your house?