As your trusted Greeley roofing company, we offer residential and commercial roofing installation and repair. We also install and repair residential and commercial gutters, and install loose fill attic insulation. For our steep slope roofs, we offer asphalt shingles, stone-coated metal shingles, metal sheets, and tile. For our low-slope or flat roofs, we have PVC, TPO, EPDM. and Modified Bitumen.
Because we are a family-owned and operated business, we believe in small town values. That's why we give you an estimate before we start your project. Our estimates are accurate because we use estimating software called Xactimate. With this software, we're able to keep up-to-date with current industry pricing and to produce accurate bids.
In addition, we never ask for money upfront. We won't ask for a payment until the job is completely done, it's been inspected, and you're completely satisfied. This is just how we believe business should be done. Contact us for more info about our Greeley roofing services.
You've trusted us since 1983 for Greeley commercial roofing services, residential roofing, and other services and we greatly appreciate it. We know that trust doesn't come easy. Since 1995, we've been a member of the Better Business Bureau with a 5 star, A+ rating.
We also pull permits for every job and are fully licensed and insured. Contact us for a free inspection and estimate.
970-395-0406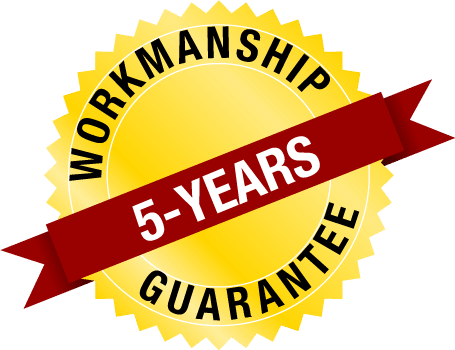 Contact us today for a free Greeley, CO roof estimate.
Greeley Commercial Roofing/Single-Ply Membrane Installation
For our Greeley, Colorado commercial roofing customers, we offer single-ply membranes such as PVC, TPO, EPDM, and Modified Bitumen. PVC is primarily used on restaurants, or those doing a lot of cooking, due to its resistance to grease, fat, and fire. We offer standard PVC and fleece-backed PVC. Standard PVC is polyester-reinforced, available in white, tan, and gray (white and tan are Energy Star rated), has up to a 20 year system warranty. Of course we back our work with a 5-year workmanship guarantee. Fleece-backed PVC offers enhanced puncture and wind uplift resistance and comes in an Energy Star Rated White only.
Contact us for more details or for questions about our PVC commercial roofing products.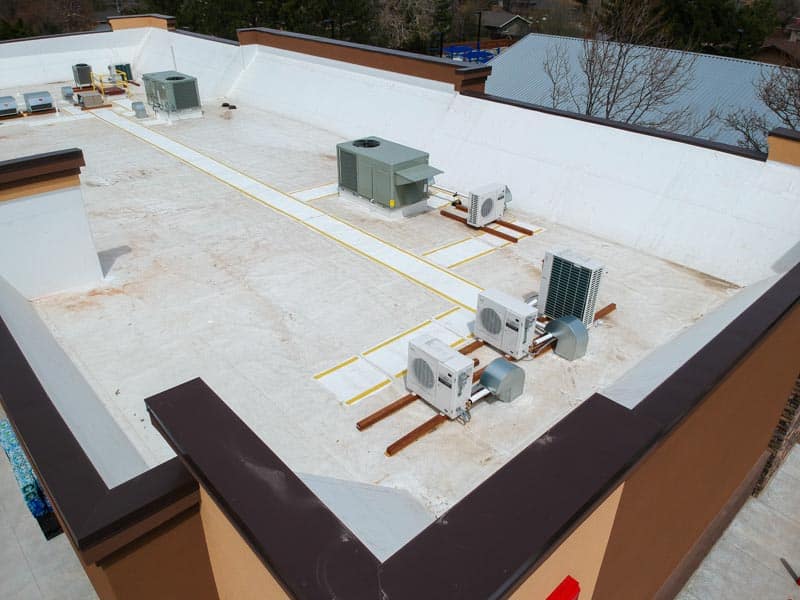 For those commercial buildings that aren't restaurants yet require a tough single-ply membrane, TPO is an excellent choice. For example those in manufacturing, warehouses, department stores, office buildings, condos, hotels, and medical and dental offices. Our TPO products include Standard TPO, Fleece-backed TPO, Self-adhering TPO, and TPO with protective film.
Standard TPO is polyester-reinforced and is available in white, gray, and tan, as well as in medium bronze, patina green, rock brown, slate gray, and terra cotta. White and tan are the only ones that are Energy Star Rated, however. It can be fully adhered or mechanically attached, and ballasted. Up to a 30 year system warranty is available with standard TPO.
Fleece-backed TPO is also polyester reinforced. It comes in 8 different colors and has up to a 20 year system warranty. Fleece-backed TPO provides excellent hail resistance. Self-Adhering TPO, also polyester-reinforced, is used in fully adhered roofing systems in new construction, reroofing and recover applications. Up to a 20 year system warranty is available. It comes in white, gray, and tan. TPO with protective film is a great way to project your new TPO roof while it's being installed. It's polyester-reinforced, comes in white, gray, and tan. Is pre-printed with lap lines and fastener spacing for a quicker installation.
Let us know if you have any questions about any of these TPO roofing products.
EPDM is, oddly enough, the least expensive of our single-ply membrane flat roofing products, yet lasts the longest. Also known as a 'rubber roof', EPDM is frequently installed onto flat or low-slope residential roofs, such as detached garages or home additions. That's not to say your commercial building can't have an EPDM roof. Contact us for our recommendation. For those wanting a new rubber roof, we offer Standard EPDM, Self-Adhering EPDM, Reinforced EPDM, White-on-Black EPDM, and Fire retardant EPDM. Standard is non-reinforced. It's recommended for fully adhered and ballasted systems only. Standard is fire-rated and up to a 30 year system warranty available.
Self-adhering EPDM saves a ton of time and installation costs. It's a great low-VOC option with no solvent-related odors. Offers great resistance to the weather and is eligible for up to 20-year warranty. EPDM reinforced with polyester gives your roof a superior tensile strength and performance. It's for fully adhered, mechanically attached and ballasted systems. Up to a 20 year system warranty is available, and it's fire-rated.
White-on-Black EPDM is the preferred rubber roof for those that want to save a little money on their Summer cooling bills, as the white reflects heat away from your building. It's non-reinforced, fire rated, and up to a 20 year system warranty is available.
Greeley Commercial Roof Repair
Maybe your commercial roof just needs repaired? Common single-ply membrane repairs include patching punctures or tears, clearing blockages in drains, removing debris such as leaves and branches, expansion and contraction, and resealing membranes and flashing. Water ponding after a rain storm is not uncommon or a problem, unless it sits for more than a day or so after it's stopped raining. Water sitting on your flat roof can reduce the lifespan of your single-ply membrane. Certain single-ply membranes naturally expand and contract with the changing outside temperature. This fluctuation causes some membranes to crack, break their seams, break away from flashing, or buckle. This is why regular inspections are crucial. If any of these problems are ignored, more costly problems can develop. When inspections are free, you have nothing to lose 🙂
After 30+ years in the commercial roofing business, we've installed and repaired all of the major single-ply membranes. Not only do we know how to install them so they last as long as possible, we also know how to repair them when a problem arises. We also know what to look for during a roof inspection so we can spot a potential or existing problem.
Completed Greeley Roofing Projects
New commercial roof for Greeley Inn.
Greeley Residential Roofing
Asphalt Shingles
For our Greeley, Colorado residential and small office roofing customers, we offer asphalt shingles, stone-coated metal shingles, metal sheets, and tile.
Today's asphalt shingles offer the most color and style varieties. They are the most popular steep-slope roofing product since they are the most affordable to buy and the quickest to install. In most cases, we can reroof an average sized house in a day or two. Asphalt shingles come in a staggering array of colors. Owens Corning's TruDefinition Duration shingles come in 13 different colors alone. Most asphalt shingle manufacturers make your basic 3-tab shingles and shingles that resemble wood shake or stone tile. A lot of asphalt shingles are also hail and high-wind resistant.
As one of the very few in our Greeley area that is Owens Corning 'Top of the House Certified' and 'SureNail Trained' are residential roofing crew has been specially trained on how roofing, ventilation and attic insulation work together to improve your home's energy efficiency and comfort. Our residential roofing crew has also completed the Owens Corning® SureNail Technology Training. This training includes extensive knowledge enabling us to better complete your roofing project.
Although Owens Corning is the most popular asphalt shingle manufacturer and the most trusted, we also offer shingles from other popular manufacturers, such as GAF, CertainTeed, Malarkey, and Tamko.
Stone-Coated Metal Shingles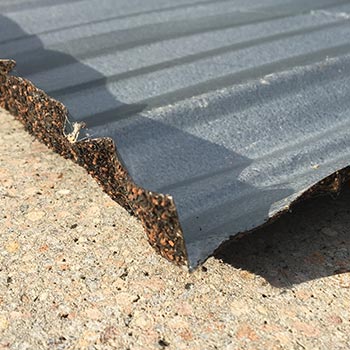 Stone-coated metal shingles are quickly gaining in popularity. They are more expensive initially but they last longer, which often makes them less expensive in the long run. They do not come in as many colors as asphalt shingles but they do come in more profiles than asphalt shingles. Decra, for example, offers stone-coated metal shingles that resemble not only asphalt shingles, but also wood shake and tile. Maybe your house has a southwestern look to it and you want old world barrel style?
With stone-coated metal shingles, you get the look of asphalt shingles or wood shake or tile, yet with the longevity and durability of steel. Because they are made with metal, they are more hail and fire resistant than asphalt shingles. What's more, you can sleep better knowing that when it comes time to replace your stone-coated metal roof, it's recyclable in our area! Asphalt shingles are not 🙁
Metal Roofing Sheets
When most folks think of sheet metal roofs, they think of corrugated silver or the red roof of a barn. Corrugate silver and red sheet metal are still available, however, there are many more options today. Flatiron Steel, for example, offers a variety of profiles, such as ribbed and corrugate (exposed fastener), but they also offer many standing seam (hidden fastener) profiles.
New metal roofing sheets also comes in a staggering array or colors. Checkout Flatiron Steel's painted metal colors. Flatiron Steel also has many metal roofing products that are Energy Star rated, such as their PBR metal roofing panels. These 'cool roofs' will help lower your Summer cooling bills by reflecting heat away from your home or building. Most of their metal roofing sheets are resistant to high winds, hail, and fire. In addition, if your roof's pitch is high enough, large amounts of snow just slides right off 🙂
Tile
Nothing says 'upper class' like a clay or concrete tile roof. Clay tile roofing goes back hundreds of years, to ancient Greece. Clay tiles replaced thatch on roofs as they are better at keeping rain, bugs, etc. out of homes. Today, concrete is also an option. Both clay and concrete roofing tiles are considered 'cool' since they both 'breathe' and allow air to move around them. This air flow helps to move warm air off of your roof deck.
Because clay and concrete are non-combustible, they are naturally fire resistant. Some clay and concrete roofing products are also Class 4 hail resistant. What's more, because of their heavy weight, most are also high wind resistant. Today's clay tiles are available in Roman pans and mission barrels. New concrete roofing tiles are available in profiles such as shingles, wood shake, barrel, thatch, and slate.