If you're considering a new metal roof install, congratulations! Today, there are more types than ever before, and the list is growing! Manufacturers of these roofing products, including us, Westlake Royal Roofing, and Decra offer a huge array of types and colors. A metal roof today can resemble shingles, tile, or wood shake. Of course, classic sheets are also available. Metal also offers some advantages over other roofing materials. For example, sheet metal is considered the coolest roofing material, which helps to lower your Summer cooling bill. Whatever material you choose, Bob Behrends will make sure you get quality roofing installation in Colorado!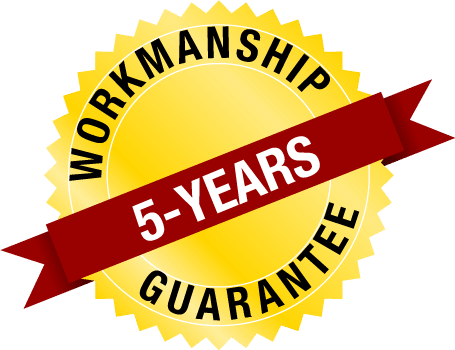 New Metal Roofing Types
These are the two types available today: stone-coated metal shingles, and metal panels, such as standing seam and PBC/Corrugated. Stone-coated metal shingles resemble traditional asphalt shingles. They can also resemble Barrel Vault Tiles and Pacific Tiles. Standing seam and corrugated/PBC metal sheets are smooth.
Stone-Coated Metal Roof
Stone-coated metal shingles can resemble traditional asphalt shingles, authentic wood shake, or old-world clay tile roofing products. The base layer is metal that's formed or shaped to look like actual asphalt shingles, wood shake, or clay tiles. Then an adhesive is applied, such as acrylic. Next, they're covered with stone granules. These granules come in a small variety of colors, for now.
Both Decra and Westlake Royal Roofing offer stone-coated roofing products that resemble tile, shingle, or shake. And, each of these is available in a few different colors. These types of roofing products are great if you like the look of shingles, tile, or wood shake, or if you need your roof to resemble these roofing products, yet want the durability and longevity of metal. Sometimes, homeowner associations require all roofs in the neighborhood to all look similar. If you're in such an association, contact them to get their approval before ordering with us.
Sheet Metal
Good ol' sheet metal is also still available, and in a staggering array of colors. We, for example, manufacturer metal panels in dozens of colors, even color patterns. Sheet metal fits right in, here in Colorado, giving your home that great Western look. Or, depending upon the style or profile of roof you choose, one can also give your home or commercial building a modern industrial look.
Sheet metal can be split into two groups: exposed or concealed fasteners. (the fasteners are the screws that hold the sheet metal down 😉 ) Then there are a variety of profiles to choose from Tuf Rib, classic corrugated, flush wall, and more. Regardless of which option you choose, all offer great fire, wind, and hail resistance, and all of our roofing installations in Colorado are backed by the manufacturer's warranty and our 5-year workmanship guarantee.
Have questions regarding a new metal roof in Colorado? Contact us for a free consultation.
Benefits of a New Metal Roof
The idea behind creating stone-coated metal products was to create a more durable roofing product than, say, wood shake, that resembles the original roofing product, yet lasts a lot longer. And, success! In many ways, stone-coated roofing products of today outperform their original counterpart.
Environmentally Friendly
Metal is naturally a more durable product than asphalt shingles. Therefore, it is more environmentally-friendly. Most metal roofing is recyclable. In Fort Collins, there's Colorado Iron and Metal that recycles most metal material. In Denver and Aurora, there's Atlas Metal & Iron. In Greeley, there's Andersen's Sales and Salvage. If you're getting a metal roof replaced, search your local area for a metal recycling center near you, then call Bob Behrends for professional roofing installation.
Lighter Than Shingles
A bundle of your average 3-tab roofing shingles weigh between 60 and 80 pounds. Architectural/designer shingles weigh even more. A bundle of shingles covers an area that's about 5′ x 5′. Stone-coated metal shingles, such as from Decra are about the same size as asphalt roofing shingles, therefore cover the same area, yet only weigh around 50 pounds to cover that same 5′ x 5′ area.
Costs Less, Long-Term
Although a metal roof will cost you more initially, they often cost less over the long run, than, for example, shingles. That is because they often last longer. You might replace your low-cost 3-tab shingles two or three times before you replace your metal roof. This is because metal is simply stronger than shingles.
Also, metal lasts longer than asphalt shingles and wood shake. Most asphalt roofing shingles last about 20-30 years. A metal roof, on the other hand, often last 70 years or more. This is, again, because they are more durable than asphalt shingles. When you're ready to contact a metal roofing contractor in Colorado, Bob Behrends is here for you.
More Styles Than Shingles
Because asphalt shingles are flexible, they can't hold a shape like steel can. Shingles can't be formed to look like, for example, wood or tile. An asphalt roofing shingle will look like an asphalt roofing shingle. Metal, on the other hand, can be formed to look like something else, such as wood shake, or curved to look like barrel tiles. We feel Westlake Royal Roofing's Pine-Crest Shake metal shingles more closely resembles real wood shake than any asphalt shingle. Therefore, metal shingles or tiles have more style options than shingles. Yet, a passerby won't be able to differentiate a stone-coated metal roof from, for example, a real clay tile roof.
---
Metal roofing is becoming more popular. As people's wood shake roofs are coming of age and needing replacing, they often choose a stone-coated metal roof. Those with old asphalt shingle roofs that don't mind spending more, also often opt for metal, be it metal shingles or standing seam. And, as folks learn about the advantages of metal, they see the value and advantages of it.
Also, as folks learn about the energy efficiency of metal panels, such as standing seam, we're seeing a jump in sales with these. For those with a steep sloped roof, metal is a superior product – it lasts longer, is often less expensive, is recyclable, and is the coolest roofing material for Colorado 🙂
If you're in need of a new roof, whether it's a reroof or roofing for new construction, contact us when you're ready. We can go over your new roof options, provide a free roof inspection, and a free estimate. We manufacturer our own metal roofing panels in house. This enables us to cut your new metal sheets to the inch for a precise fit. Most other roofing companies order their metal sheets from a manufacturer, which amounts to more waste and more overlaps.