One of our values as a Loveland roofing company is honesty. The good people of Loveland, Colorado deserve nothing less. That's why we provide an accurate bid for all our roofing projects before any work begins, whether it's a new roof, a re-roof or a roof repair. What's more, if anything changes, such as if we find a rotting roof deck, we will let you know right away and adjust our estimate according so you can let us know how you want to proceed.
Another small town value we have is fairness. We're large enough that we buy roofing materials in bulk from our vendors, so we get flexible pricing. Smaller roofing companies can't compete. We pass this savings along to you, our Loveland neighbors.
Like many others, we too are a family owned and operated roofing company. This means we're small enough that when you call us, an actual person answers the phone. Our office is fully staffed with friendly personnel ready and able to answer all your questions or concerns regarding roof and gutter pricing, insurance, installation, repair, etc.
Furthermore, we participate in the Roofing Deployment Project. This is a project coordinated by Owens Corning and Habitat for Humanity that offers new roofs to service men and women in need. If you are looking for Loveland residential or commercial Loveland roofing company, don't hesitate to contact us today! Inspections and estimates are free! Contact us for a free inspection or estimate. 970-461-9666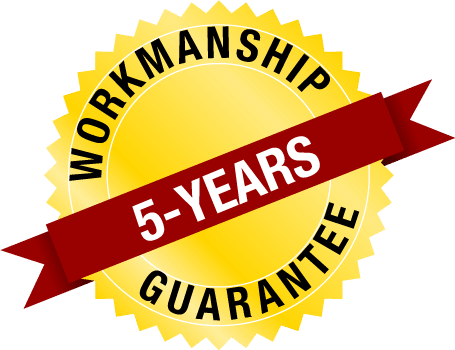 Contact us today for a free Loveland, CO roof estimate.
Loveland Residential Roof Installation
If you're shopping for a new roof in Loveland, you're in luck. Today is a great time for a new roof because there are more options available than ever before. Asphalt shingles have more features, today, and come in a wide variety of colors. Metal roofing not only comes in the standard sheets, but they, too, come in a variety of colors. What's more, they can resemble other roofing materials, such as tile. Speaking of roofing tiles, those, too, come in the classic colors and shapes, but also can resemble other roofing materials, such as wood shake.
Being a Loveland roofing company, we offer the following steep-slope roofing options:
Asphalt Shingles
Stone-Coated Metal Shingles
Metal
Tile
"They did an awesome job on my home. I would recommend them to anyone that is in need of roof work."
Asphalt Shingles
Asphalt shingles are the least expensive steep-slope roofing option. Today, new asphalt shingles are available in a wide range of colors and offer many features, such as Energy Star© Rated and Class 4 impact resistance. Our residential roofing crews have tools to make the removal of your old asphalt shingles quick. And, many shingle manufacturers, such as Owens Corning, are making their products in such a way so that they are quicker to install.
Metal
Metal roofing is also changing, with the invention of stone-coated metal roofing shingles. These metal shingles can resemble other roofing materials, such as wood shake or natural slate tiles. Of course, the classic sheets remain available, but are now available in a wide range of colors. If you don't mind paying more initially, a new metal roof will cost less in the long run as it will last longer than an asphalt shingle roof. What's more, a metal roof is recyclable in our Loveland area, unlike asphalt shingles.
Tile
If you're looking for that truly unique look, a tile roof will do just that. Not only will a tile roof make your home stand out, you have more options, today. Not only is there the classic Spanish Mission barrel and slate tiles, but there's now concrete and clay tiles that resemble wood shake and thatch. There's also Class 4 hail-rated concrete tiles. What's more, there are a wide array of colors available today. Westlake's Saxony Slate tiles come in 14 different colors.
Residential Roof Repair
If your Loveland roof just need repair, that's no problem. If you know or suspect you have roof damage, contact us for a free inspection. We will come to your Loveland home, have a look at your roof and gutters, and let you know what we find. We will even let you know if nothing is wrong. And, at no charge to you. Common signs a residential roof needs repairing are missing or loose shingle(s), fallen debris or tree branches onto your roof, and flashing repairs.
---
Loveland Commercial Roof Installation
We are a full service Loveland roofing company. To that end, we also offer the following commercial roofing options:
PVC
TPO
EPDM
Modified Bitumen
A PVC roof is for you if you have a restaurant since it's resistant to grease and animal fat. Due to it's white color, which reflects heat away from your building, it is also energy efficient. If energy efficiency isn't your thing, PVC is available in other colors, such as tan, brown, red, grey, and green. PVC is also a very strong and durable single ply roofing product. We have a dedicated commercial roofing team, so it's a smart move to hire us to install your new PVC roof.
If you don't have a restaurant, yet still need a strong flat roofing product, TPO is a great choice. It's less expensive than PVC, yet is still a very strong product. It also lasts longer then PVC at around 20 to 30 years, if properly installed. TPO is also considered a more 'green' flat roofing product and can be recycled since it doesn't contain plasticizers. A fleeced-back TPO roof offers excellent hail resistance. A ballasted roof further protects your roof from hail, debris, foot traffic.
EPDM is the least expensive single-ply roofing membrane, yet the longest lasting. If properly installed and regularly inspected and maintained, an EPDM roof should last about 30 years. Although it is essentially a 'rubber' roof and therefore is black by default, a white layer can be added if energy efficiency is a concern – the white top layer will reflect heat away from your building, lowering your cooling costs during the warm Summer months.
Any of the above mentioned single-ply roofing products can be ballasted or made to withstand foot traffic.
Commercial Roof Repair
Whether we installed your commercial roof or someone else did, we're happy to repair it, if that's all it needs. With single-ply roofing membranes, seams can separate if they weren't installed correctly. The membranes can also crack and tear. Drains can become clogged. Flashing can get damaged or the sealant used on them can separate. If you know or suspect your commercial roof needs repair, let us know. If you are unsure and want it inspected, we will inspect it free of charge.
---
Gutter Installation and Repair
Roofs work with gutters to direct rain and melting snow away from your property. Therefore, a properly installed gutter system is important. Not only do we install and repair any kind of roof, we also install and repair gutters for your home or business. If your Loveland home or business is in need of a new gutter, or need your existing gutter repaired, give us a call. As with roofs, gutter inspections and estimates are free.
Free Estimates and Inspections
Estimates and inspections are always free with us. If a hail storm just passed through your neighborhood and you're concerned there's damage, just contact us to schedule an inspection. If you're shopping around for a new roof, whether it's for your home or commercial building, we're happy to throw our hat into the ring and provide an estimate. What's more, if you do get a free inspection or estimate from us, you're under no obligation to hire us to do any work, should any work be necessary.