As your trusted Brighton roofing company, we come highly recommended. Whether you need a new commercial roof, a new residential roof, or roof repair, we are here when you need us. We offer free roof inspections and estimates.
Our commercial roofing services in Brighton include all flat and single membrane roofing. These include PVC, TPO, EPDM and Modified Bitumen. For small commercial roofing buildings that do not have flat roofs, we also provide roofing materials common to homes.
For our Brighton homes, our sloped roofing options include asphalt shingles, tile, metal, and stone-coated metal shingles. For those folks with flat roofs, such as on garage additions, we offer the same commercial roofing options as mentioned above.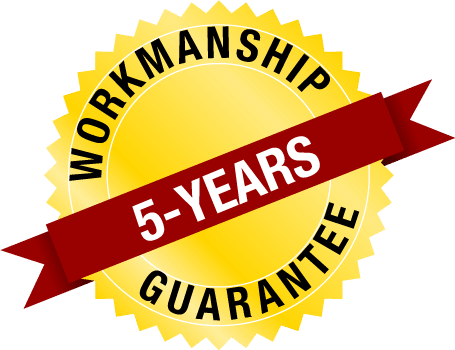 Contact us today for a free new Brighton, CO roof estimate.
Guaranteed
All our work comes with a 5-year workmanship guarantee. That is, within the first 5 years, our roofing guarantee covers any issues or leaks, excluding hail damage or stipulations in the contract. (contact us for details). What's more, our roofing workmanship guarantee is held in our computers by address so it doesn't need to be transferred if the home is sold. (Sweet, huh?) Contact us for a free inspection or estimate.
303-659-6979

Our BBB accreditation, A+ and 5 star rating.
Brighton Residential Roofing
---
Our Brighton residential roofing customers have more options to choose from then ever before. Traditional asphalt shingles are lasting longer, offer more features, and come in more colors and profiles. Somewhat new on the scene are stone-coated metal shingles. These are essentially the same as asphalt shingles, just with a sheet metal foundation instead of asphalt. Tile roofing is also expanding. Not only can you get clay tiles, but there's also concrete tiles that resemble thatch, stone slate, wood shake, and barrels. Want to stick with sheet metal roofing? You'll have fun picking a color, as there's over 40 to choose from, and a few different profiles, such as flat, standing seam, boxed, as well as corrugated.
Asphalt Shingles
Traditional asphalt shingles come in more colors and offer more resistance to the elements then ever. Owens Corning's TruDefinition Duration and Oakridge lines come in 13 flavors. Both of those shingle lines are available in Shasta White, which helps lower your Summer cooling bill 🙂 Their TruDefinition Duration Storm line is impact resistant, which stands-up to those Spring hail storms. It also has their SureNail technology, which helps our installers install them faster and helps the shingles stay down during wind storms. Speaking of wind, they are also wind rated up to 130 mph. They also come with a limited lifetime warranty.
Stone-Coated Metal Shingles
The new kid on the block, stone-coated metal shingles are quickly becoming the hot new roofing material for steep-sloped roofs, such as homes and small offices. They cost more initially, but often cost less in the long run. What's more, they're recyclable. The longest lasting asphalt shingle lasts up to 50 years, if you're lucky. A metal roof, on the other hand, should last at least that if properly installed and maintained. Stone-coated metal shingles also come in more profiles than traditional shingles. Profiles such as wood shake, barrel, and tile. You can also get metal shingles that resemble asphalt shingles. Metal shingles are also considered 'cool' because air can more easily flow under them which allows your roof to cool more. They are also lighter in weight.
Metal Roofing
Speaking of metal roofing, good ole sheeting metal is still an option. Except with today's sheet metal roof, you get many more colors to choose from. Our metal roofing panels are available in 45 different colors. Just like the stone-coated metal roofing, sheet metal roofs are also 'cool' for the same reasons. Also, like metal shingles, sheet metal roofs last longer than asphalt shingles. They are also more dent resistant. Sheet metal profiles include ribbed, corrugated, boxed, standing seam, and flush. Exposed or concealed fastener available.
Tile Roofing
For those looking for something different, there's tile roofing in either clay or concrete. Tile is the most expensive steep-sloped roofing option, at around $11/sf, but it is also the longest lasting. In fact, most tile roofing lasts at least 70 years if properly installed, inspected, and maintained. Worried about hail? Don't. Westlake Royal Roofing makes a Class 4 impact resistant concrete tile. What's more, Westlake makes the perfect cedar shake replacement in their Madera 900 concrete tiles. If you're looking to replace your wood shake roof, want your new rood to resember that wood shake, yet last a lot longer, look no further than Westlake's concrete tiles. Maybe Romano Pans or 'S' tiles or Spanish Mission barrels are more your style. Again, Westlake is it. Their Mission barrel tiles come in 18 colors, are Energy Star Rated, and are 100% recyclable.
We also
pull permits for every job
are fully licensed and insured
will provide an estimate upfront
collect no money upfront
will only ask for payment once you're fully satisfied
Brighton Commercial Roofing
---
TPO
We offer the following TPO roofing products to our Brighton business owners:
Standard TPO
Fleece-backed TPO
Self-adhering TPO
TPO with protective film
Standard TPO is what we install the most. It's polyester-reinforced and is a great product. It's available in a variety of colors, such as white, tan, gray, bronze, green, and more. White and tan are Energy Star Rated. These colors do the most at helping you keep your Summer cooling bill down. Standard TPO is installed fully adhered or mechanically attached, and ballasted. Up to a 30 year system warranty is available.
If you feel you need even more protection, fleeced-backed TPO provided excellent hail resistance. It, too, is polyester-reinforced, and comes in 8 different colors. Up to a 20 year system warrant is available for fleeced-backed TPO. It can be fully adhered or mechanically attached.
Self-adhering TPO takes less time to install, thanks to the adhesive layered it comes with. It is for fully adhered systems only, however, and cannot be installed in temperatures under 40ºF. It's only available in white, gray, or tan. Up to a 20 year system warranty is available.
TPO with a protective film protects your new TPO roof while we're installing it. This saves time since your new roof won't have to be cleaned after it's installed.
Brighton businesses that would benefit from a new TPO roof are those in manufacturing or warehouses, department stores, office buildings, condominiums or apartments with flat roofs, medical and dental offices, and hotels or motels. Again, all with flat or low-sloped roofs.
PVC
For our Brighton restaurant owners, we offer standard PVC and fleeced-backed PVC. Standard PVC is a great product. Fleeced-backed PVC, however, is even more resistant to tears and punctures. If you're a restaurant owner in Brighton, a new PVC roof is your best friend. PVC roofs are energy efficient, especially if you get white or tan. Other colors are also available, such as brown, red, grey, and green. They're also very durable. More importantly, they are resistant to fire, grease, and oil.
EPDM
For our Brighton friends looking for an inexpensive yet long-lasting single-ply membrane for their low-sloped roof, we offer the following EPDM options:
Standard EPDM
Self-Adhering EPDM
Reinforced EPDM (gives your roof a superior tensile strength and performance)
White-on-Black EPDM
Fire retardant EPDM
Standard EPDM is fire rated and is non-reinforced. It's available for fully adhered and ballasted systems only. Up to a 30 year system warranty is available. Self adhering EPDM saves installation time thanks to its self adhering layer. It also stays flexible in very cold temperatures. Reinforced EPDM is reinforced with polyester, and it's fire rated. For those concerned about curb appeal or lowering their Summer cooling bill, there's white-on-black EPDM. It is fire rated and non-reinforced.
Also known as a 'rubber roof', EPDM is often installed onto small businesses, such as garages and tire shops, and home additions or detached garages. It lasts the longest of the four low-sloped roofing products we offer, yet it costs among the least. It is also very easy to repair, should it get punctured.
Modified Bitumen
Modified Bitumen, ModBit for short, is often installed onto the flat sections of otherwise steep-sloped roofs of homes or small offices. It comes in a variety of colors to match common colors of shingles. ModBit is the least expensive of the flat roofing products we offer. It is also the shortest-lived at around 15 years.