Being a Fort Morgan roofing company means that we believe in small town values such as honesty, reliability, and hard work. That's why we offer free inspections, and free and accurate estimates upfront. We want to make sure we're all on the same page and what it's going to cost. We also don't require any money upfront. Only when we're done installing your new roof, and when you're completely happy, do we ask for payment.
We are a family owned and operated business. Bob Behrends himself has been roofing in Colorado since 1983. He started Bob Behrends Roofing, LLC in 1999 with his brother. Since then, we have built relationships with homeowners, business owners, contractors, designers, and real estate agents all along the Colorado and Wyoming Front Range.
When you have a commercial roofing crew that only works single-ply roofing membranes, such as PVC, TPO, and EPDM, and a residential crew that only works with shingles, metal, and tile, they get good at it. Not only good at installing and repair those materials, but also good at spotting potential concerns and problem solving. That's why we have separate dedicated commercial and residential roofing crews. They're more efficient. Our commercial roofing crew doesn't dabble in residential roofing, and vice versa.
You can trust us because others do. Checkout our reviews on FaceBook, Better Business Bureau, Google, and GuildQuality. What's more, we're also a Platinum Preferred Roofing Contractor of Owens Corning. We're also 'Top of the House Certified' and 'SureNail' trained. We offer a 5-year workmanship guarantee, competitive pricing, and are licensed and insured. Contact us for a free inspection and estimate. 970-542-1101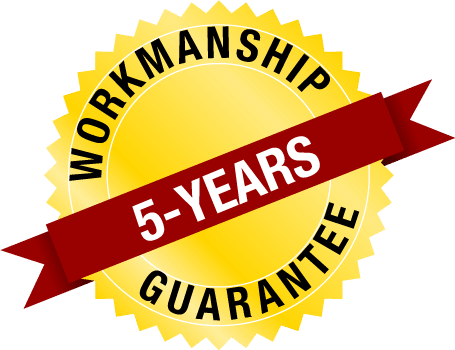 Contact us today for a free Fort Morgan, CO roof estimate.

Fort Morgan Residential Roofing
For our Fort Morgan friends with homes and small businesses, we offer steep sloped roofing products such as asphalt shingles, stone-coated metal shingles, metal sheets, and clay and concrete tile.
Asphalt Shingles
If you're looking for an inexpensive roofing product, asphalt shingles is it. We offer shingles from Owens Corning, GAF, CertainTeed, and Malarkey. All of these manufacturers offer quality products. In addition, because we order large quantities of shingles from them, we can offer very competitive pricing. Today's asphalt shingles come in a wide variety of colors and with great features, such as high-wind and hail resistance.
Stone-Coated Metal Shingles
Stone-coated metal shingles are a relative newcomer. They are basically the same granules used on asphalt shingles, but applied to sheet metal instead of fiberglass. With these shingles, you get the appearance of asphalt shingles, with the durability of metal roofing. Stone-coated metal shingles can also look like clay tile, or wood shake. You do pay more, initially, however. Often 2 or 3 times as much as asphalt shingles. However, over the long run, those stone-coated metal shingles will probably end-up costing you less because they last so much longer than asphalt shingles.
Sheet Metal
Metal roofing sheets are still a great roofing product! They shed heavy snow fall quickly, they offer that classic Colorado look, they're recyclable, and are among the longest lasting roofing product. In fact, although metal roofing costs more initially than asphalt shingles, over the long haul they often cost less because they last so much longer than asphalt shingles.
Today's sheet metal roofing comes in a assortment of colors never seen before, and profiles. Flatiron Steel offers roofing products in dozens of colors. They also offer profiles other than common corrugated. If you're wanting a more streamlined look, consider any of their concealed fastener products. Flatiron Steel also has many metal roofing products that are Energy Star rated. As the climate continues to warm, you'll be sure to appreciate this as they help to lower your Summer cool bill 🙂
Tile
New tile roofing is also considered 'cool'. Westlake's 2-Piece Mission or their 2-Piece Monarch clay tiles are rated from the Cool Roof Rating Council. If hail is bigger concern, consider their Class 4 Hail-Rated concrete tile. And, because it's concrete, it's recyclable! What's more, concrete tiles come in a variety of profiles such as slate, barrels, thatch, and wood shake.
---
---
Fort Morgan Commercial Roofing
For our Fort Morgan business owners that have low-sloped roofs, we offer single-ply membranes like PVC, TPO, EPDM, and Modified Bitumen.
PVC
PVC is perfect for restaurants or anyone doing a lot of cooking, since it's resistant to animal fats and greases. Kitchen venting systems vent to the roof. Even the one in your home. They carry with them grease particles. The screen in the stove hood vent in your home kitchen catches a lot of the grease, so on home roofs you don't need a PVC roof. For restaurants, however, a lot of grease makes it's way to the roof where it sits. Grease can breakdown any other roofing material other than PVC. That's why it's vital that restaurants or other buildings that do a lot of cooking have a PVC roof. Note: PVC can only be installed onto flat or low-sloped roofs.
We offer standard PVC, fleece-backed PVC, polyester-reinforced PVC, and fiberglass-reinforced PVC. If you're considering a new PVC roof, contact us to discuss your situation and to get our recommendation.
TPO
For other businesses, TPO and EPDM are great options. Oddly enough, TPO costs less than PVC, yet lasts longer. EPDM lasts longer than TPO and is less expensive still. Commercial businesses such as manufacturing, warehouses, department stores, office buildings, condominiums, medical and dental offices, hotels and motels. We also install EPDM on a lot of flat/low-sloped garages and home additions.
For those interested in TPO, we offer standard TPO, fleece-backed TPO, self-adhering TPO, and TPO with a protective film. Standard TPO being the most popular. All of these TPO products come with either a 20 or 30-year system warranty, and our 5-year workmanship guarantee. Today's TPO comes in more colors than ever before. White and tan are often Energy Star rated and help lower your Summer cooling bill 🙂 .
EPDM
If you've considering EPDM, we provide standard EPDM, self-adhering EPDM (which is fire-retardant), reinforced EPDM (gives your roof a superior tensile strength and performance), and white-on-black EPDM. 20-30 year system warranties are available for all of these and we back our work with our 5-year workmanship guarantee.
Standard EPDM is a solid flat roofing product. It's strong, flexible, and puncture-resistant. Self-adhering EPDM is quicker to install, which saves us time and you money. It's also a great low-VOC option. It's also fire-retardant. If you need a tougher EPDM product, consider reinforced EPDM. It has a layer of polyester fabric which gives it a superior tensile strength and performance boost to further withstand hail and debris. If you're looking for a 'cool' EPDM roof, white-on-black EPDM is for you. The added white layer reflects heat away from your building.
Gutters
Whether for your Fort Morgan home, small office, or large commercial building, we can also take care of your gutters needs. For our residential friends, we offer 5″ or 6″ seamless K-style gutters made out of steel or aluminum. These are formed and cut on location to an exact fit. Steel and aluminum are superior to plastic because they are more durable, don't crack or break as easily, and can be formed on location. Seamless gutters are superior to pre-cut gutters because they have fewer seams. Seams are where leaks can happen. Seamless gutters are also straighter than pre-cut gutters.
For those DIY'ers, if you like the idea of seamless gutters but what to install it yourself, we can appreciate that. We offer a 'chop & drop' service. That's where we come to you, form and cut your gutter, and drop if off for you to install. It's the best of both worlds – you get a superior seamless gutter with the proud feeling of accomplishment that you installed it yourself. Note: lengths longer than 20′ have a tendency to twist and buckle if you're working by yourself, so have a buddy willing to help you hang it 🙂
For our Fort Morgan commercial business owners with flat roofs we offer 7″ steel closed-box style commercial gutters. These are formed and cut in our shop to 10′ lengths. For light commercial buildings with steep sloped roofs we offer 6″ K-style seamless gutters. Again, formed on location for a perfect fit.
We offer a 2-year workmanship warranty on all our gutters and downspouts, both commercial and residential.