Being a Longmont roofing company means we're professional, qualified, and preferred.
Professional
When you've been in business for over 30 years as a Longmont roofing company, you tend to get good at it. Really good. We are fully staffed to handle any of your roofing and gutter related questions, for your home or your business.
Qualified
We're qualified installers from such roof material manufacturers as Versico, Mulehide, Genflex, and IB Roof Systems. This allows us to offer 10, 15, and 20-year labor and manufacturer warranties on both Longmont commercial roof repair and installation, as well as for residential and commercial roofing services jobs.
Preferred
We're a preferred contractor of CertainTeed and Owens Corning. Although we're Owens Corning and CertainTeed Preferred, we also work with other shingle manufacturers, such as Tamko and GAF. In fact, we're also a Tamko MasterCraft Pro Certified Contractor. When it comes to Longmont commercial roofing services or residential roof repair, we've got you covered!
Guaranteed
We are so confident in our work that we offer a 5-year workmanship guarantee. This guarantee covers any workmanship issues. Contact us for more information about Longmont commercial roof repair and/or residential roofing installation. Contact us for a free inspection or estimate.
720-652-9798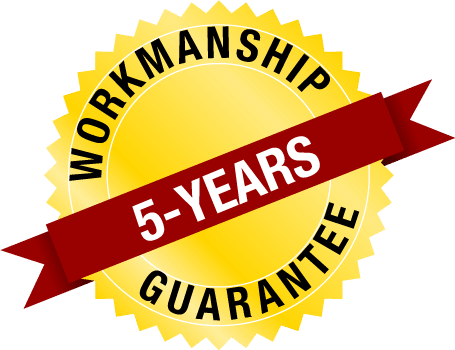 Contact us today for a free Longmont, CO roof estimate.
As your Longmont roofing company, we offer the following services
loose fill attic insulation installation
We also
pull permits for every job
are fully licensed and insured
will provide an estimate upfront
will only ask for payment once you're fully satisfiedj
collect no money upfront
Residential Roof Installation
When looking for a new roof for your home or small office in Longmont, you might want to consider the new steep-slope roofing options available today. By that we mean any non-flat roof. For one, there have been advances in what's called stone-coated metal shingles. Also, more people are questioning whether their old roof is being recycled or just being buried in their backyard. What's more, be sure to review what your Longmont new roof options are, given the city's new requirements.
As your Longmont roofing company, we offer the following steep-slope roofing options:
asphalt shingles
standing seam metal panels
stone-coated metal shingles and tiles
clay and concrete tiles
Asphalt shingles
Asphalt shingles are better, last longer, and are more resistant then ever before. Owens Corning, for example, produces some asphalt shingles that are Energy Star© Rated. This means they help lower your A.C. bill in the hot Summer months by reflecting some heat away from your home. Owens Corning also now produces a more flexible asphalt shingle – their TruDefinition Duration Flex shingle. Normal asphalt shingles are somewhat flexible, already, but this Duration Flex shingle is even more flexible, which makes it more resistant to impact, such as from hail.
Metal roofing
The line between asphalt shingles and metal roofing is being blurred. Asphalt shingles and metal roofing used to be completely separate. When someone talked about roofing shingles, you knew they were talking about flexible asphalt shingles. When someone talked about metal roofing, you knew they were talking about long sheets of tin, often grey in color. Today, there are roofing shingles that have a metal base instead of asphalt and fiberglass. These are called 'stone-coated metal shingles'. Furthermore, these 'metal shingles' can resemble traditional asphalt shingles, wood shake, or natural stone slate.
Those long grey sheets of tin are also undergoing a change. In addition to grey, there are now dozens of colors to choose from. And, having a metal on your home in Longmont is a classic Colorado look.
What's more, a metal roof will last longer then even the highest-end asphalt shingles. That metal roof will cost more initially, compared to asphalt shingles, but it's almost guaranteed to last longer.
Tile roofing
Tile roofing is also expanding. Clay and concrete roofing tiles come in a variety of textures and colors. Textures that resemble natural wood shake or thatch. Westlake Roofing's Saxony Slate comes in 14 different colors. Westlake's Madera 900, even up close, looks just like wood shake. And, since they're made of clay or concrete, they are recyclable. If you're looking for a truly unique look for your home or office, today's tile roofing has options for you.
Residential Roof Repair
Maybe you don't need a new roof, however. Maybe you just need your existing roof repaired. Not only can we install your new roof, we can also repair your existing one. Longmont is known for getting high winds. And those high winds can loosen roofing material, or completely remove shingles or sheets from your roof. We've even been called-out to someone's home to remove a patio umbrella from their roof, and repair a hole it created. Maybe your roof has been damaged by a fallen tree branch. Or, maybe you have some flashing that needs to be resealed. Whatever roof repairs you need, we'll be able to get your roof back in order.

Commercial Roof Installation
To accompany our dedicated steep-slope roofing crew, we also have a dedicated commercial roofing crew. Our commercial roofing guys only install and repair flat roofing systems. Those systems include:
PVC
TPO
EPDM
Modified Bitumen
For our Longmont customers with restaurants, we offer PVC. PVC is highly resistant to animal fats and grease. Because it is white, it helps lower your Summer cooling bill by reflecting heat away from your building. PVC is also available in grey and tan. Up to 20 year system warranties are available for PVC. PVC also holds-up very well to extreme weather, such as hail and high winds.
Most Longmont commercial contractors, and business owners that do not have a restaurant, will choose TPO. TPO is less expensive than PVC and lasts, on average, 5 years longer. Like PVC, TPO also comes in white, grey, and tan. White and tan are energy star rated, which helps lower your utility bill in the Summer. TPO is also considered 'green' and is recyclable since it doesn't contain plasticizers.
The rubber roof, EPDM is the least expensive of the single membrane roofing products we offer, yet the longest lasting, at around 30 years. EPDM is also fire-rated, resistant to punctures, such as from tree branches, and hail resistant. After all, it is rubber. Hail often just bounces right off of it. EPDM is also very easy to repair with patches, not unlike the patches for a bicycle tube.
Any of the above mentioned single ply membranes can be ballasted or made to withstand foot traffic.
Modified bitumen is commonly installed onto low-slope areas of generally steep-sloped roofs. It is available in a variety of colors to match popular asphalt shingles. Like asphalt shingles, it, too, is flexible.
Commercial Roof Repair
Not only do we install flat roofing membranes in Longmont, we also repair them. Common commercial roofing problems include blocked drains and gutters, unsealed seams and flashing, and water ponding. Unsealed seams can lead to water leaks. If unchecked, this can lead to more serious and costly repairs. Blocked drainage points can cause water ponding. Insects and birds are attracted to pooling water. Algae thrives in it. These are not friends to your commercial roof and can lead to bigger problems, if left unchecked. Whatever commercial roof repair you need, we can help. Inspections are free.
Gutter Installation and Repair
As part of your overall roofing system, we also install and repair gutters and downspouts. For our residential customers, we offer 5″ and 6″ K-style seamless gutters. The fewer the seams, the fewer opportunities for leaks. For our commercial customers, we have closed-box-style steel gutters in 10′ pre-cut lengths and 'open' downspouts. For our lite commercial customers, we offer 6″ K-style seamless gutters.
Free Estimates and Inspections
Whether it's for your home, small office, or large commercial building, we always offer free estimates and inspections. Furthermore, if we quote or inspect your roofing or gutter project, you are under no obligation to hire us to do the work. What's more, if we inspect your roof and find nothing wrong, we'll let you know.
Longmont Customer Testimonial
They lived up to everything they said they would do and in a timely manner.


~ Longmont Resident