Fully Staffed
Being a local Fort Collins roofing company means we're there when you need us. When you call us, you speak with an actual human being and not one of those automated call routing systems that takes forever to get through.
Family Owned and Operated
We're also a family-owned and operated roofing company, and have been helping businesses and homeowners alike since 1983. Because we're family-owned and operated, we believe in small town values, such as good relationships with general and commercial contractors, and insurance companies. We've worked with over 30 general contractors in Northern Colorado on several Fort Collins commercial roof repairs and residential installations.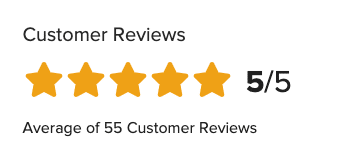 Contact us today for a free new Fort Collins, CO roof estimate.
We Give Back
Furthermore, we work with Owens Corning and Habitat for Humanity in the Roofing Deployment Project. This is a project that offers new roofs to service men and women in need. In need of Fort Collins commercial roofing services or a residential roofing contractor? Why not give us a call today? Contact us for a free inspection and estimate.
970-461-9666
Fort Collins Roofing Residential Installation
A new roof is kind of exciting. It's like putting on a new hat for your home or small office. You get to pick the color, shape, and what it's made of. And, once it's done, it's one more thing you get to mark off on your To-Do list. It's one less thing you have to worry about for a while.
As your Fort Collins roofing company, we offer the following residential options:
asphalt shingles
stone-coated metal shingles
metal
tile
Asphalt shingles are the most common Fort Collins residential roofing product. They are also the least expensive, initially, compared to metal and tile. If you're looking for a quick, inexpensive roofing product for your steep-sloped roof, asphalt shingles are the way to go.
Metal roofing has come a long way, recently. Today, there are metal shingles that are about the same dimensions as asphalt shingles. From a distance, they resemble wood shake or slate tile. Stone-coated shingles also last a lot longer than asphalt shingles. If you don't mind paying a little more at the beginning, but less over time, a metal roof will serve you well. Of course, if you prefer that classic Western look of sheet metal, that's also available, and in a variety of colors.
Tile is the most expensive roofing product for a steep-sloped roof, but it is the most unique. If you're looking for your home or small office to really stand-out, it will do so with a tile roof. Today's tile roofing options include clay or concrete, and resemble slate, clay barrel, wood shake, or thatch. What's more, there are a variety of colors to choose from.
Residential Roof Repair
Sometimes you don't need a new roof. Sometimes you just need your existing roof repaired. Common residential or steep-slope roof repairs include damage from high winds, friction from rubbing tree branches, fallen branches, and flashing repairs. Along the Colorado and Wyoming Front Range, it is common for high winds to loosen roofing shingles or sheets, if not completely remove them. It is also common for tree branches to rub on roofing material and either rub granules off, wear a hole in the material, or loosen the roofing material. Tree branches also fall onto roofs, causing punctures. If left on top of your roof, they can cause further damage, such as mold.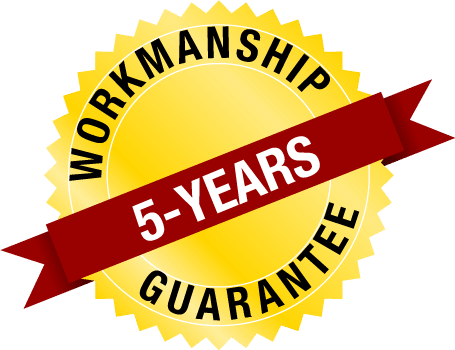 Commercial Roof Installation
We offer the following Fort Collins commercial roofing options:
PVC
TPO
EPDM
Modified Bitumen
PVC is most often used on restaurants since it's resistant to animal fat and grease. It also holds-up very well to extreme weather conditions, although it is the shortest-lived at around 20 years. A new PVC roof is the most expensive of all the single membrane roofing products we offer. It is among the most energy efficient, however, since its white color reflects heat away from your building.
TPO is a great option, if your building is not a restaurant. It is less expensive than PVC and lasts, on average, 5 years longer. Like PVC, it reflects heat away from your building, making it energy efficient. Today's TPO roof is available in a variety of colors. Unlike PVC, TPO is considered a more 'green' roofing product since it does not contain plasticizers.
Oddly enough, the least expensive single ply roofing product is also the longest lasting – EPDM. Also known as the rubber roof, EPDM lasts, on average, 30 years. Just because it's rubber, doesn't mean it has to be black. A white-on-black layer is an option, if you prefer.
Any of the above single ply membranes can be ballasted and/or made to withstand foot traffic.
Commercial Roof Repair
Single ply membranes can crack and tear. Seams can separate. Gutters and drains can become clogged. Tree branches and debris can fall onto your commercial roof causing problems or damage. Maybe the roofers didn't install your commercial roof correctly. Regardless of what the commercial roof repair is that you need, we can help.
Gutter Installation and Repair
Part of your roofs job is to protect your building from water. It does this with the help of a gutter system. Gutters and downspouts take the water from your roof and direct it away from your building.
A properly installed and maintained gutter system is important to the longevity of your roof. This is why we offer a 2-year workmanship on gutter work.
For our residential customers, we offer seamless gutters. These gutters are formed and cut on your location for a perfect fit. The fewer the seams, the fewer opportunities for leaks.
Free Estimates and Inspections
All of our estimates and inspections are free. Whether it's for your commercial or residential roof or gutter, we will come to you, inspect what you got, determine an appropriate coarse of action, and return an estimate to you, completely free of charge and obligation. If we inspect your roof or gutter and provide an estimate, you are under no obligation to hire us to do the work, should any work be necessary. In addition, if we determine that no work is needed, we will let you know. 🙂
Completed Fort Collins Roofing Projects
Fort Collins house new roof Oakridge Onyx Black
New commercial roof for LuLu Asian Bistro in Fort Collins.
new asphalt shingle roof on a house in Fort Collins
Fort Collins Homeowner Review
"The inspection from Bob Behrends Roofing only took a few minutes. A couple days after the inspection, I got an estimate for a new roof. Bob's crew had the old roof torn off and the new roof installed in a day and a half. Afterwords, you could hardly tell that they were there. They did a great job picking up.

A day or so later someone from Bob's office came over to inspect the new roof and make sure that it was installed correctly and that I was happy.

I was pleasantly surprised that they didn't ask for any payment, not even a deposit, until after the project was done and I was completely satisfied."
We offer the following roofing systems:
Asphalt Shingles
Metal
Tile
Modified Bitumen
TPO
PVC
EPDM
We also
pull permits for every job
are fully licensed and insured
will provide an estimate upfront
will only ask for payment once you're fully satisfied
no money upfront